In response to the current COVID-19 situation we have worked a lot on the services we offer and how we can best respond to our stakeholders needs.
With additional demands on the NHS and local authorities, we have introduced a faster service to help professionals identify if a vulnerable adult has a power of attorney or deputyship court order in place
Since the coronavirus outbreak, we have received a number of urgent requests from the NHS and local authorities for register searches. So far we have carried out 873 rapid register searches since we launched in April. Where a power of attorney or deputyship exists, additional information is also provided including contact details for those appointed to act.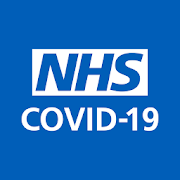 If a patient is in hospital with COVID-19, knowing their instructions within a health and welfare power of attorney can help to reach best interest treatment decisions for them. It will also allow local authorities to contact attorneys acting on behalf of the donor, and discuss moving the donor  out of hospital care to an alternative setting if appropriate.
We know that with current demands on the NHS and local authorities in England and Wales, we need to provide information more quickly, help speed up the transition of care and free up hospital beds where possible. 
Those requesting information will need to write an email with the subject line 'Covid-19', and include the individual's details, your signature with job title and team, and be sent from an email address ending in @nhs.uk or @gov.uk
When we receive a request to make a search using the new process we aim to respond within 24 hours, this response includes additional information such as contact details for attorneys appointed to act on the donors behalf.
Visit our website for more information on the service, an example template for emailing us and what information you will receive.
The development of this faster response service is a really valuable move to support frontline public sector colleagues at this time. Since launch, it has been a huge success and we are looking to expand the rapid search system for other sectors in the future.