At the Office of the Public Guardian we've been looking at improving the services we offer and to provide more opportunities for our stakeholders and customers to get the information they need in a format they want. 
 
Our stakeholder survey in June revealed that a combination of channels was the ideal way to access information, with many asking for simplified guidance across digital channels. 
We've since launched a new podcast channel that will feature information on the latest business updates and common requested topics.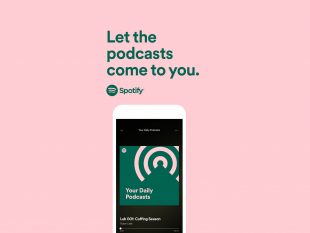 You can find our podcast on Spotify by searching for 'Office of the Public Guardian' or on Anchor.fm
We've created a few episodes on some commonly requested topics for you to get started with. Episodes so far include "OPG who we are", "Creating and witness an LPA during Covid-19" and "Use an LPA Service".
We will be recording and publishing a new podcast every other month, discussing new services, major changes or updates in our ways of working and 'how to' topics. 
  
As this is a new channel, we would love to hear from you on what you'd like us to cover and if you'd like to get involved in helping us to create some useful content.  Email us at communications@publicguardian.gov.uk to let us know your thoughts!
We've also been looking at how we use our existing communication channels and will be updating these in 2021. If you'd like to keep up to date with everything that's going on you can find us on Facebook, LinkedIn, Twitter and YouTube.
Another outcome from our stakeholder survey was a regular newsletter. We're looking at how we can best produce this at the moment and will have something ready soon, with a regular schedule of newsletters going out next year. If you're interested in being added to our  newsletter mailing list please drop us an email at communications@publicguardian.gov.uk with your name, organisation and role.

We're sure you'll find what you need from these channels, but if you don't please let us know what you'd like to see and the channels you prefer.
To make sure you never miss a blog post subscribe to this channel here.