Our new safeguarding strategy supports our safeguarding policy. It emphasises the importance for us to work closely with other agencies who have a safeguarding duty and ensure they are aware of the work we do under the Mental Capacity Act (MCA) 2005.
The Care Act 2014 and the Social Services and Wellbeing Act (Wales) 2014 set out a legal framework for how local authorities and other agencies should protect adults at risk of abuse or neglect. Although these acts do not outline responsibilities for OPG, we want to be closely linked with local authorities, the NHS and the police.
How we developed our strategy
In 2017, we conducted a survey of 2000 professionals in the health and care sectors, the police service and local authorities to see what they understood about OPG. People told us that they knew about powers of attorney, but they did not fully understand the role we play in protecting adults at risk. They also told us they're not aware of the full range of services we provide.
Our vision is to become an important safeguarding partner that protects people who lack mental capacity, giving them the guidance and services they need to plan for their future.
To achieve this, we have five goals. These are to:
increase understanding among safeguarding partners of our role and responsibilities
work more closely with safeguarding partners to prevent concerns arising, and deal with them when they have been brought to our attention
use a 'no wrong door' approach to deal with all concerns that are reported to us
further improve our internal working culture to put the needs of our users first
provide greater support for our users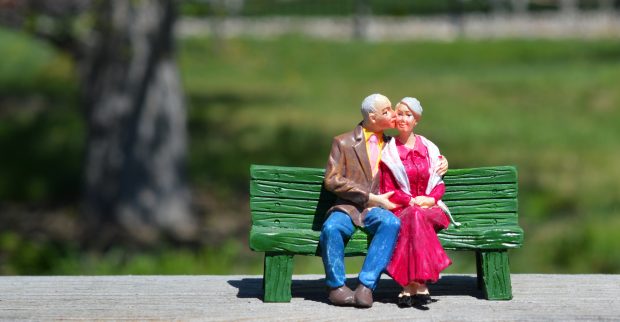 Safeguarding is everyone's business
Our safeguarding strategy isn't a radical change, but a stepping up of our role in working with other agencies in this area. We already have good relationships with these organisations, but we want to do more to help frontline professionals work closer with us. We want to help them to understand the roles and responsibilities of attorneys and deputies, and when to consult them. We also would like to ensure they know when and how to search our registers to find the details of someone's appointed deputy or attorney, if they need to.
We already signpost concern raisers to other agencies when we cannot legally investigate. But our strategy commits us to improving our processes so that there is 'no wrong door'. What this means is we will look to support people who raise concerns, even those which we do not have the legal power to deal with.
Safeguarding will always be at the heart of what we do. In the long term, our aim is to manage LPAs online to provide greater flexibility on how a LPA works for donors and attorneys. As we develop our services, we will make sure any changes mean we continue to offer the same high standards of safeguarding as we offer today. We will be also careful to make sure that our services remain inclusive and are accessible to all of our customers.
How we can all work together
Here's how you can work with us to help support our strategy:
Make sure you search our register to find out if the adult at risk you're working with has a lasting/enduring power of attorney or a deputy court order. Please ensure you consult with their attorney or deputy when appropriate.
Make sure that if you're presented with a lasting/enduring power of attorney it is legally valid.
Contact us immediately if you see signs of abuse or neglect by an attorney or deputy.
If you'd like to talk with us about our engagement plans in more details, please contact our customer relationship management team.