As we continue social distancing and with some of us experiencing self-isolation, we understand this raises questions about how an attorney or deputy can continue to  fulfil their role.
To help support you during this time, we have produced some practical guidance to help you in carrying out your role during the Coronavirus (COVID-19) outbreak.
If you are unsure at any point of your responsibilities, it might be useful to remind yourself of our guidance on being an attorney or deputy. You can also refer to the Mental Capacity Act (2005) code of practise, as well as keeping up to date with the latest information on the Office of the Public Guardian COVID response page.
Medical resources
You can still be involved in making decisions as a health and welfare (H&W) attorney or deputy, but it doesn't mean that you can tell a health or care provider they have to use their resources to help the donor. This includes resources such as care provision, medical equipment or a doctor's time.
If you're a H&W attorney or deputy making a decision about the person's care or medical treatment and there are different options available, you should choose the one that's in the person's best interests.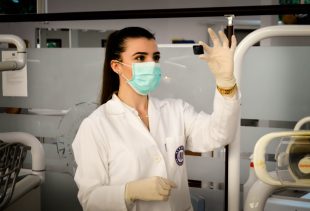 Making decisions
If you have to make a decision but want to talk to the person first, think about how urgent it is and whether it could be delayed. If the decision is urgent, make sure you try to communicate using alternate methods such as calling the donor, using video conferencing tools such as Skype or Zoom, or speaking to their carer. You can also consider past decisions and any written statements the person has made to see if they can help you make the decision.
For information on gifting or giving money to family and friends, please refer to the gifting guidance, but bear in mind applications to the Court of Protection for advice or requests for gifting outside of your authority could take longer.
Acting while self-isolating
If you are self-isolating you must still make decisions if they are needed, but you can ask others to help with the tasks involved in carrying them out.
If you decide to remove yourself as an attorney or deputy, you cannot reverse this decision. You should think carefully before doing this, as it may leave the person without the support they need.
For further information please see our guidance on gov.uk
Short term options
If you are considering becoming an attorney or are awaiting the registration of an LPA, these typically take around 8 weeks to register, there are also other ways people can make certain decisions or do certain things on a person's behalf that are quicker to get in place. These may be particularly useful during self-isolation or if you need to carry out someone's bank transactions.
Please read our guidance on short-term options for health, welfare and financial decisions for more information. Please note that the person must have mental capacity to make decisions in order to make an LPA or any of the other alternative short-term options mentioned.