We are often asked about how and why we do safeguarding investigations at OPG. This is completely understandable as we hear about elder abuse and fraud cases frequently in the news.
To help explain how and when we do investigations, I need to briefly explain the legal framework we follow. Our ability to investigate concerns about lasting/enduring powers of attorney and deputyships comes from the Mental Capacity Act (MCA) 2005.
The central assumption of the MCA is that people can make decisions for themselves. If they can't, then they should be supported to make decisions by themselves. As a last resort, someone else can make decisions for them in the least restrictive way if they have the appropriate legal authority.
Mental capacity can vary and it is important not to label people as not having capacity to make any decision when they are able to make some choices for themselves. Everything we do at OPG must balance championing an individual's right to autonomy while protecting adults at risk from abuse.
Our safeguarding role
We take our safeguarding role very seriously. The Public Guardian is authorised to investigate allegations of abuse by court appointed deputies and attorneys who are acting under a registered lasting/enduring power of attorney or court order. Anyone who has concerns about a deputy or attorney can report them to us. We will carry out an investigation if there are grounds to suggest that the best interests of the person at risk are not being met.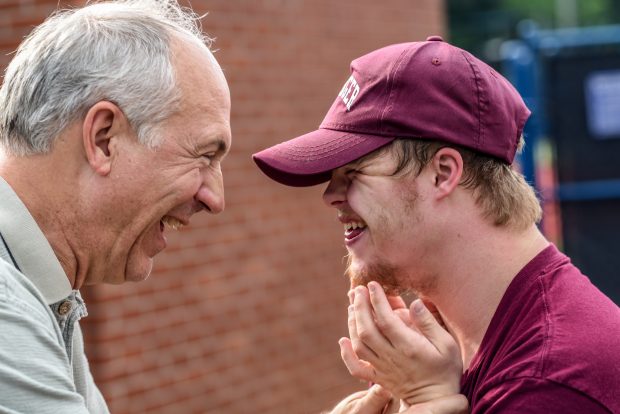 When we begin an investigation, one of the first things we try to do is assess the individual's mental capacity – we should not be acting on a case where someone can act for themselves. This would not be empowering the individual and would contradict the MCA. We need to balance treating all concerns seriously, with people's right to a private and family life, to ensure that our investigations are proportionate. Every case unique and is decided on its own merits.
We often get asked about why there has been year on year increases in the number of investigations we do. There are a couple of reasons for this:
Increasing numbers of powers of attorney
As the number of registered powers of attorney and deputyship orders has increased over time, so has the number of investigations. For example, in 2018/19 we did 2,883 investigations, compared to 1,871 in the previous year. On the face of it, it looks like a big increase.
However, when you consider at 31 March 2019 we had 3,906,536 registered powers of attorney and deputyship orders, the number of investigations we carried out was only 0.07% of the total, and it was only 0.06% of the total the year before.
Continuous improvement of our procedures
The way we investigate concerns has changed considerably over the years. When an individual raised a concern, we used to request significant amounts of information before we would investigate. This was often difficult for the concern raiser to provide to us. All that is required for a concern to be investigated by OPG is:
we have enough details to confirm the person at risk has a registered power of attorney or deputyship order
the concern relates to the powers the attorney/deputy holds under their registered power
the concern is against the attorney/deputy's behaviour, not that of a third party
the concern occurred whilst the attorney or deputy was acting in their capacity as attorney/deputy for the person at risk
the concern raiser believes that the person at risk did not have capacity to make the decision at the time it was made and/or believes that the person at risk was coerced.
We will investigate any case where we have jurisdiction to act.
Carrying out an investigation does not necessarily mean there has been fraud or abuse. Often the outcome of investigations shows there is nothing wrong happening. In some instances, an investigation may not result in any action being taken against the attorney/deputy but may result in providing guidance to the donor or the attorney/deputy.
In other instances, mediation between the attorney/deputy and others interested in the care of the person at risk may be appropriate.
Working collaboratively to support adults at risk
But this doesn't mean we're complacent. We refer concerns to other authorities, for example social services or the police, where we're not able to legally act. We're also receiving more referrals from other agencies.
Our safeguarding strategy emphasises our commitment to work in cooperation with other agencies who have a duty to protect people at risk of abuse or neglect.
If you have any concerns about the actions of a deputy or attorney, please contact OPG's safeguarding team.