We are hosting our very first event, aimed at the health and social care sector, to discuss ways we can help bridge the gap in access to healthcare for BAME communities. It's taking place on 25 March between 10am-11am. 
We will explore options to ensure people always have a voice in their care through lasting powers of attorney (LPA) and how this benefits not just the patient, but the NHS.
When the Covid-19 pandemic hit, it became more apparent of the importance of having an LPA in place, so loved ones can help you to make decisions if you're unable to, for health and welfare as well as finance and property. 
The death rate from Covid-19 among people of black African descent in English hospitals has been shown to be 3.5 time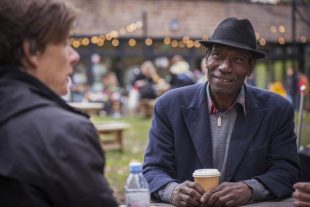 s higher when compared to rates among white British people. Death rates among those of Pakistani backgrounds, 2.7 times higher, and black Caribbean backgrounds 1.7 times higher. With this in mind, its important everyone understands how they can protect their wishes should they be unable to make or communicate their own decisions regarding their health.
Alongside the work we've done over the summer, launching our Your Voice Your Decision campaign aimed at those from BAME communities, there's still more to be done to inform people of the benefits of an LPA as soon as they need it, if not before they need it. This could be during simple health checks or as soon as a diagnosis for a long-term illness happens. 
 
There are currently 850,000 people with Dementia in the UK, roughly 25,000 of those are from BAME groups. Around 210,000 people will develop dementia this year, that's one every three minutes. Our research shows that in local authorities in England, where people are least likely to take out an LPA, people are more likely to be diagnosed with Dementia, and in many cases, these are areas with a higher BAME population.
LPAs cover more than Dementia; it also covers terminal and life-limiting conditions affecting more than 225,000 people each year. As well as preparing for any unexpected illnesses such strokes and brain injuries. 
These are just some of the health conditions which can impact your ability to make decisions in the short or long term. An LPA is there to make sure someone you trust can legally have a say in your health care if you need it. 
We will be discussing why it's important the health sector is aware of LPAs, what they are and how to find out if someone has one. Why it's important to encourage people engaging with the NHS to consider an LPA, the benefits to the patient and benefits to the NHS.
Nick Goodwin, Public Guardian will be opening the event followed by a panel session with some guest speakers.  You can read more on the event and our speakers on the website.
If you'd like to get involved in the event you can find tickets online. We look forward to seeing you there.