I was walking home from school one day with my two brothers, Alton* and Alvin*, trailing behind me as usual. We were all under the age of 9 at the time and unknown to us, we were approaching a locked-up, dark house. Mum wasn't home to let us in with her sweet smile as she normally did, handing us treats as we settled in after school. This time, we waited outside on the doorstep until night fell and a neighbour eventually took us in. Dad finally came home later that evening after a long shift to find that mum had disappeared.
Our lives were never the same.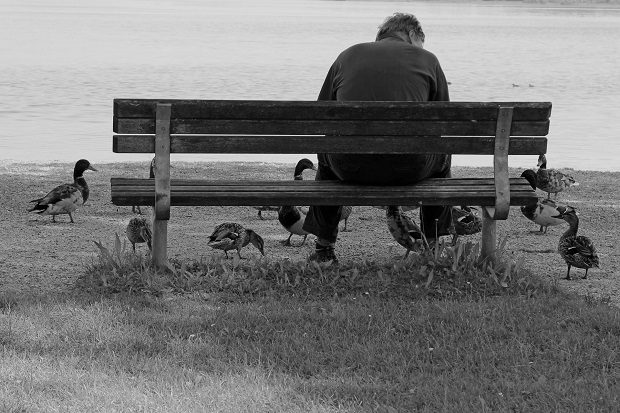 The fear of the unknown
We didn't see or hear from my mum for the next 9 years. We did not know if she was alive or dead. If she was alive, was she missing us, her family?
While these were very difficult times, my dad managed to establish a routine for us and made sure we led a normal life as much as possible. He was under so much emotional and physical stress. He was dealing with my mum's absence (unsure if she was alive or dead). He struggled to manage the family's finances while working to earn a living at the same time.
He also had to deal with accusations and recriminations from family as he tried to do what was best for us. We were eventually evicted from our home and Social Services even tried to take us away from him.
My beautiful mum was incredibly awesome. She ran the affairs of the home, always worked and looked after her family. Something everyone believed she did very well. What no one knew then was that she was struggling, and she gradually became exhausted. She did not think she could ask for help when things got too much. My dad was and has been an equally amazing father. He sacrificed everything to make sure his children felt safe, secure and well-adjusted after mum went missing.
There was no law for appointing guardians in the 1970s. If there was, a guardian appointed to manage my mum's property and financial affairs would have known that she had pay packets waiting to be collected. This could have helped and possibly resulted in a better financial outcome for us while she was absent.
My brothers and I are now adults and have since moved on with our lives. My mum has also returned and is happily reunited with her family. While it turned out to be a happy ending for us as we have our mum back home, I am constantly reminded that there are people who are absent from their homes or yet to be found and families are being torn apart because of this.
The OPG and the Guardianship (Missing Persons) Act 2017
It is a huge relief that the Guardianship (Missing Persons) Act 2017 is now in force. I'm proud that I work for an organisation that will be responsible for supervising guardians once they are appointed.
Also known as Claudia's Law, the Act will allow the High Court to appoint a guardian to manage the property and financial affairs of the person who is absent (or has gone missing). The guardian will be expected to act in the best interest of the person.
To apply for guardianship, the person must have been missing for at least 90 days. Applications for guardianships are to be made to the High Court who are responsible for deciding on each application and will issue a guardianship order, if the application is successful. OPG will supervise guardians once we receive a guardianship order from the High Court.
Read more about the Guardianship (Missing Persons) Act 2017
*names have been changed