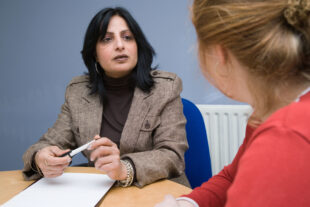 In July 2015, we introduced a set of standards for professional and public authority deputies.
The standards were created in partnership with Association of Directors of Adult Social Services, the Care Quality Commission, the Care and Social Services Inspectorate Wales and the Court of Protection. They aim to make things easier and clearer for deputies to manage their clients' affairs.
The guidance contains an important checklist of actions and behaviours that every deputy should follow based on five standards:
Secure the client's finance and assets
Gain insight of the client to make decisions in their best interests
Maintain effective internal office processes and organisation
Have the skills and knowledge to carry out duties as deputy
Health and welfare standards
Many deputies have already told us how valuable the standards have been because it provides an assurance that they're performing well against them.
We've also had some good, positive feedback on the standards from assurance visits, where we supervise the caseloads of professional and public authority deputies. On an assurance visit, a Court of Protection visitor will go and see a selection of clients on a deputy's caseload, and conclude by arranging to see the deputy and their case files. Deputies have told us that the new standards are providing a constructive backdrop for those discussions, which they're finding helpful.
Are you a deputy? Have you found the standards useful? If so, please tell us what you think by leaving a comment below.
You can read more about the deputy standards on GOV.UK