Last autumn, we held our third annual event for stakeholders and partners. For the first time we held three different events around England and Wales – London, Cardiff and Leeds. Our main theme for the events was to look to the future and to share our plans for the next 6 years.
Today, we have over 3.5 million powers of attorney registered with us, and over 6 million attorneys. We supervise almost 60,000 deputyship orders. We receive 3,100 lasting powers of attorney (LPA) applications every day and we expect these numbers will continue to increase.
A lot of the demand for our services comes from the demographic changes in society: an older population with many living longer with conditions that could affect their ability to take care of their own affairs. So, we're looking ahead to see how we can develop our services to meet the changing needs of society. We want to better protect and empower vulnerable people and create high quality services that are accessible and affordable.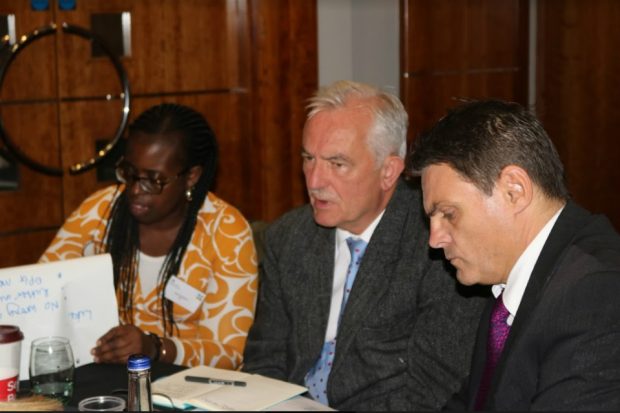 Planning for the future
We have some ambitious ideas and wanted to know what our stakeholders think about them.
By 2025 we picture that:
it is a social norm to have an LPA in place as a personal safeguard of welfare, property and finances
OPG is almost entirely digital in how we interact and offer our services with paper being a rare exception
supported decision making will be the phrase we use as we look to protect people and empower them
there is more professional collaboration between safeguarding agencies ensuring vulnerable people are protected, with the person at the centre of all we do.
Our high-level plans were well-received by those who attended our events. In turn, they told us that:
full digitisation of OPG's services would not be an issue if appropriate safeguarding is maintained and continuously improved
many people on low incomes who may qualify for a reduction of part or all of the LPA registration fees are not aware of this.
frontline services in health and social care would welcome additional supporting information on the different types of LPAs and what powers they grant
there should be more reference to and recognition of the working landscape in Wales
our work with banks, utility providers and other similar organisations is valuable and should continue to help ensure customers presenting an LPA or deputyship order are supported appropriately and consistently
An amendable LPA should be considered, like a codicil of a will.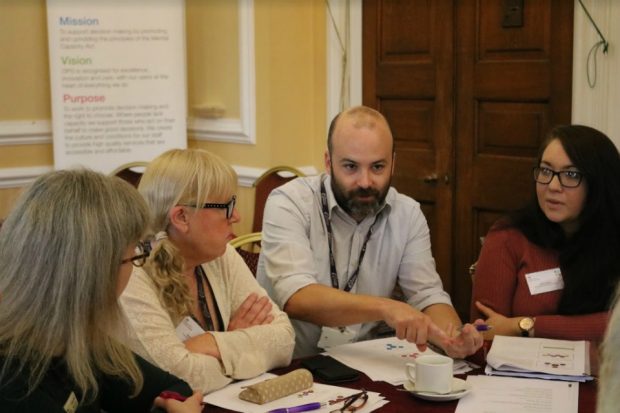 Where next?
We are doing further research and speaking with more people about our plans – as we did at our stakeholder events – to ensure any changes or solutions we take forward will suit their needs. We're now considering the ideas and challenges shared with us and to decide upon our priorities, and looking at how we can have ongoing conversations with our stakeholders and those who attended the events.
Our 2018 stakeholder events were the first opportunity to share our vision for our services in 2025, and we've already begun work on some aspects of this. For example, we are testing out how we can better promote the benefits of LPAs with minority ethnic communities and those on lower incomes. We're also looking at how mediation might help reduce family disputes involving an attorney or court-appointed deputy.
We'll be sharing more with you over the coming months as our plans develop. In the meantime, we're always keen to hear your ideas, questions and suggestions, so please don't hesitate to contact us by emailing customerrelations@publicguardian.gov.uk